AirGraver Feedback
Phil Coggan Review Andy Shinosky Review Adone Pozzobon Review Delivery & Service Review
Page [1] [2] [3] [4] [5] [6] [7] [8] [9] [10] [11] [12] [13] [14] [15]
[16] [17] [18] [19] [20] [21] [22] [23] [24] -25- [26] [27] [28] [29]
I finally set the Chasing AirGraver up today, and had a chance to play around with it a little bit. Very impressive. Metal cuts like butter. I'll be using it for stone setting today in 18k yellow. I'll be in touch.
The white gold piece I made on Saturday went well. A piece of cake, really. Guess what. You're not getting this hand piece back. I guess now I need to get a microscope to fully realize the potential of my new toy. Also, within the next year I might order an omega.

Andy DeMarco
Bailey Banks & Biddle - World Renowned Jewelers Since 1832
Hi Steve, I hope everything is going well, thought I would drop you a line telling you how much I like my Classic AirGraver. To say I like it would be a lie I not only like it I don't know how I would do without it. It is by far the best system I have ever used and anyone serious about engraving would be smart to look in to buying one. I have used every system out there and have been engraving for over 25 years and feel qualified to say this. As you know I engrave everything from firearms to steel dies that are hardened when I get them . The AirGraver has taken it all in stride, it has gone from deep cut to banknote without fail time and time again. I personally think it is the greatest contribution to engraving since high speed steel. I can't wait to receive the light Chasing AirGraver handpiece .

Once again thanks for sharing such a great tool.

Bill Grencavich, Pennsylvania
P.S. Anyone living near me who would like to try mine is more than welcome. Ph 570-788-1382
Photos of some of Bill's work


: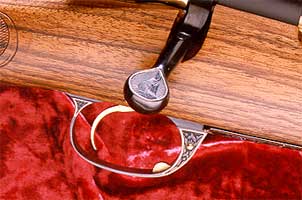 Below is an AirGraver engraving example by Arne Garnes. This engraving was done with a round bottom graver. It doesn't show the effect as well in this photograph but the engraving is essentially a 3d sculpture using a round bottom graver and is beautiful to reflect in the light.
Arne Garnes, Skien Norway
Being an engraver it is of tremendous importance to have the very best tool there is. My goal is to enjoy and have fun when I engrave, and your air tool certainly gave me both. I have never before tested anything like it, and I was very impressed with the certainty the tool responded to the throttle. I, of course engrave under a Zeiss microscope, and as you can see on the steel sample I sent you, the air graver did what it was supposed to. The sample was the first I engraved with the tool, and I saved about 25% time spent, compared to my other engraving tools. I will be happy to tell other engravers, hobby or full time, about this "little wonder".
Bertil G. Aasland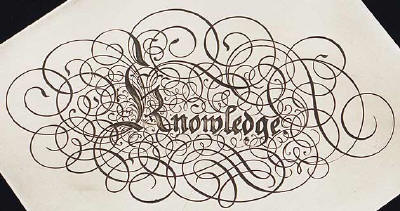 Page [1] [2] [3] [4] [5] [6] [7] [8] [9] [10] [11] [12] [13] [14] [15]
[16] [17] [18] [19] [20] [21] [22] [23] [24] -25- [26] [27] [28] [29]