Artisan Graver Bench - Pat. Pend.
Made in Nebraska, USA!
Click photos to enlarge
---
Use this stand with a Low Profile Turn-Table Vise.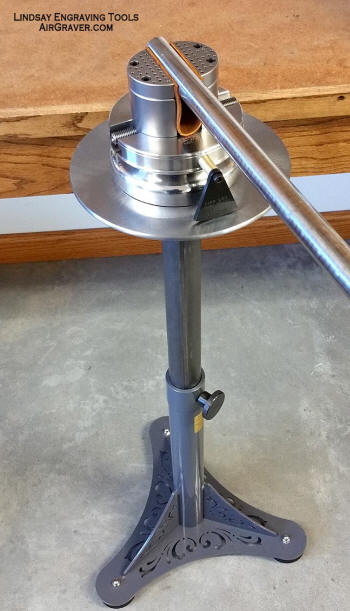 Please click image to enlarge
Features: 10" diameter smooth turntable, ridged steel construction, adjustable friction brake of turntable, adjustable height from 24" to 36". (For use with a low profile turntable vise (see below), or your own vise.
Price $499, plus $55 flat shipping & handling within USA.
Out of Stock

Note: Scroll to bottom of this page for a Vise and Stand package

---
Below are additional photos of the stand together with the Low Profile Stainless Turntable vise.

(90lb Titan, 30lb Goliath and 12lb PalmControl vises in background of photo)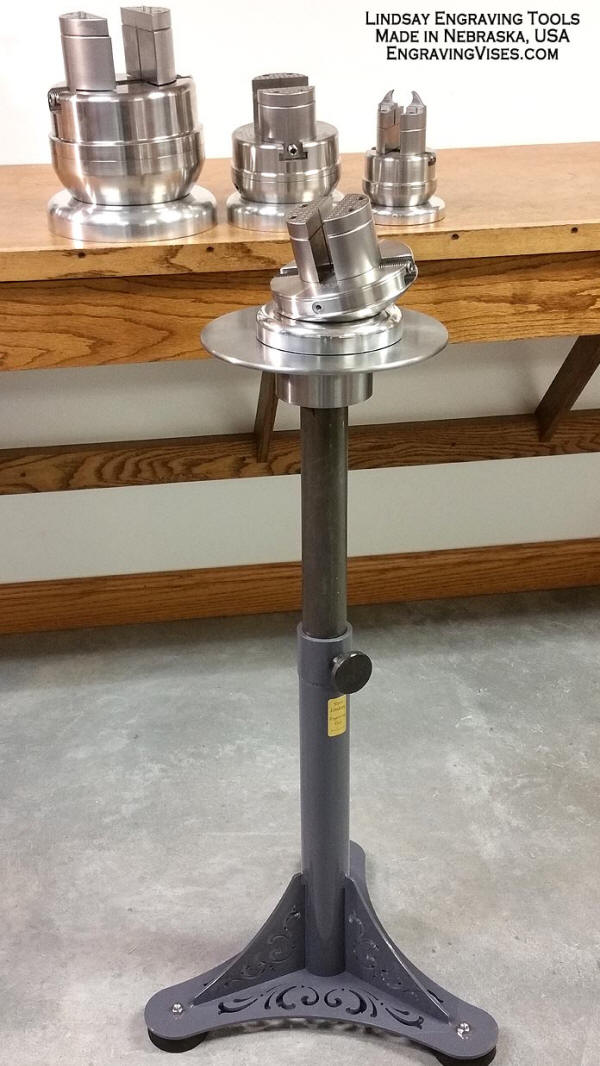 (90lb Titan, 30lb Goliath and 12lb PalmControl vises in background of photo)
---

Stand and Vise Package
Lindsay TurnTable Stand - Low Profile TurnTable Vise and - Vise Leg Support


Find more information about the Low-Profile Stainless Turntable Vise
visit the turntable vise page.

Stand and Vise Package
Lindsay TurnTable Stand, Low Profile TurnTable Stainless Vise and Vise Leg
$945 plus $85 flat rate shipping within lower 48 states, USA.
Low Profile TurnTable vises and stands are out of stock.


---