Wood Jaw Set for Turntable vise, Goliath vise and Titan vise
Made in Nebraska, USA!
Click photos to enlarge

Above - Soft wood jaws on the turntable vise.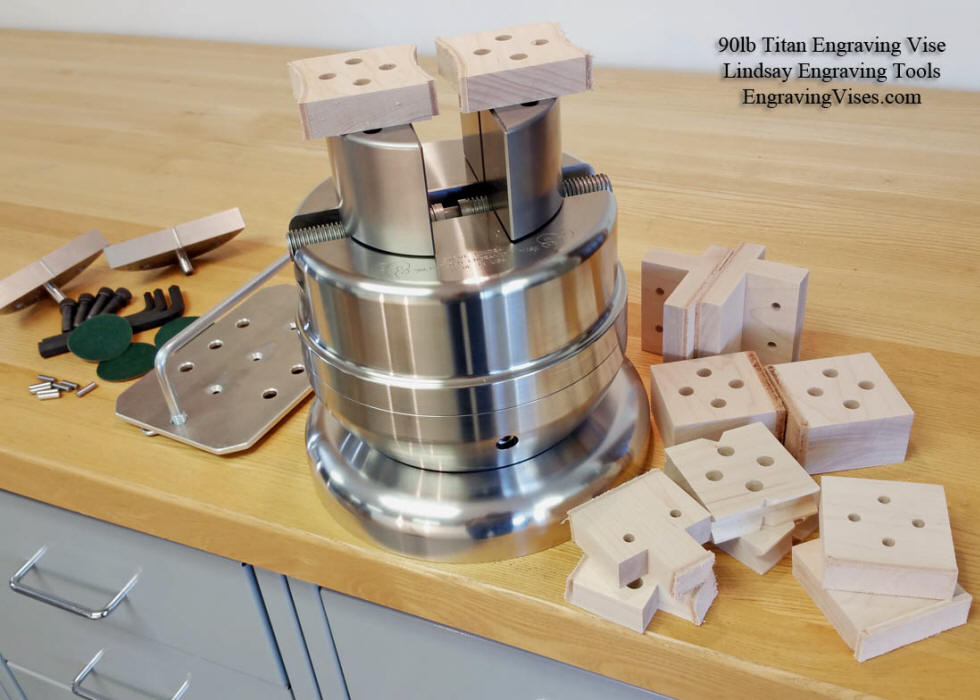 The same wood jaws will fit the smaller of the two bolt patterns on the 90lb Titan Vise.
These wood jaws look small on the Titan but you can make larger or contact us if you have
a special request.
These Maple wood various shaped soft jaws fit on the Low Profile vise, later Goliath vises, and
the 90lb Titan vise. Some are leather faced. The jaws are multi-faced so that they can be rotated 180 degrees or in the case of the ones with four mounting holes rotated every 90 degrees. Six sets of jaws with 19 sets of faces.
Wood Jaw Set for Low Profile Turntable Vise $129
Out of Stock

Leather Ring Fixture for Vise pin plates


Place these in vise pin plates to hold rings or other items.
They fit the pin plates on the Low Profile vise, later Goliath vises and PalmControl vises.
Leather Ring Holder Price $56